Art and culture
«Wandering through these complicated, steep, humpy streets, through these precipitous galleries, with their loose bricks, crossed by curbs to slow down the feet, amidst these strange buildings … »— H.A. Taine, Voyage en Italie, I, Paris, 1866 With its Etruscan walls, a gorgeous Medieval center, Perugia is not only a city for the gluttonous (re: chocolate), but for artists and art lovers alike.More well-known, though, is old Perugia, surrounded by two perimeter walls. The exterior of the two, from the Medieval Age, remains intact over an expanse of a few kilometers, and along it one encounters several different entrances or portals, including the Cassero di Porta Sant'Angelo. 
The interior wall is the Etruscan perimeter (the Etruscans built seven different portals through which to enter), characterized by the large masses used in its construction. Nevertheless, not many monuments dating back to this ancient epoch actually remain, and most of the older urban core that is still extant harks back to the Middle Ages. 
The historic center, in fact, is a certified 14th-Century borgo, and one of the prettiest in Italy.
Suggerimenti di visita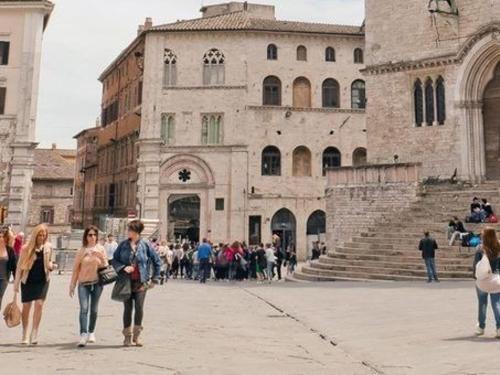 A walk among Etruscan gates and walls
In Perugia still see important remains from the Etruscan, in particular the city walls built between the fourth and third centuries BC. The Etruscan Arch, also known as Augustus, was the main gate of this Curtain. The loggia above and the nearby fountain were added in 1500 century.
Download Guide >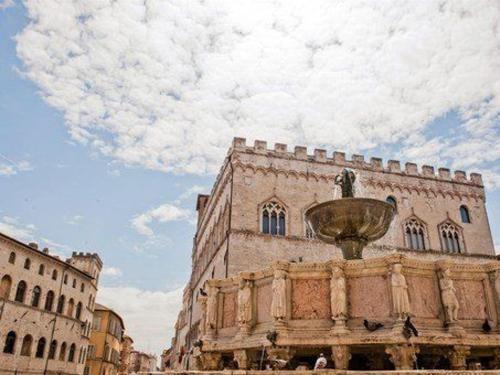 A walk among springs and fountains
A trip along the water supply of the city starting from the most famous fountain, Fontana Maggiore in Piazza IV Novembre, the symbol of Perugia and thirteenth-century masterpiece of sculpture. The route allows to also enjoy scenic views of the countryside surrounding the city.
Download guide >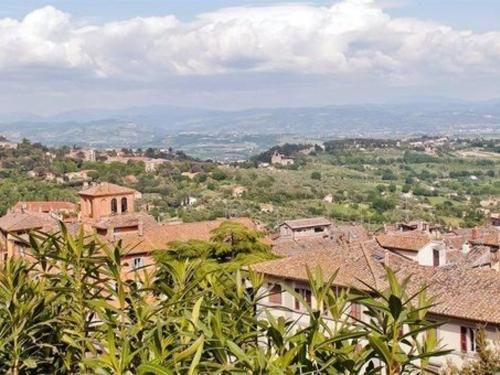 A walk among beautiful sceneries
Climbing hills, Perugia is a generous giver of views breathtaking. Hidden behind the arches or airy and open glades and clearings of urban, there are many points where admire fantastic sunsets and valleys.
Download guide >